by Nithin George, MBA
Projectmates: Offering owners, architects, and general contractors efficiency and collaboration for projects for 2018 and beyond
One of the certainties in the construction industry is that the projects tend to be incredibly complex. However, that doesn't mean that managing complex projects has to be a difficult process. A dynamic software like Projectmates can provide organizations with numerous benefits and completely revolutionize the way projects are managed.
A few of these benefits really stand out above the others and can have a profound impact on the amount of success a construction project experiences.
Enhanced Teamwork

One of the factors in construction projects that causes the most difficulty is the amount of people that are involved in one project. Often times there many people within an organization that have different roles on a construction project, and then there are many different people from various third-party contractors also contributing to the project.

Adding to that difficulty is the vast number of projects that an organization has going on at any given time of the year. With that many people involved in a project, excellent teamwork is critical to a project being successful. Projectmates is able to drastically enhance teamwork by providing a collaborative platform for all people on a project.

Through the Team Directory feature, everyone is able to easily contact each other through an email, phone call, or message. The discussion tool allows users to collaborate in a faster manner while enabling users to customize who is a part of the discussion.

Users can also receive notifications for these communications through Projectmates mobile application. The ability to markup, annotate, and provide comments on documents allows everyone to know exactly what needs to be done in order to complete tasks faster.

Projectmates understands the need for excellent teamwork on a project and provides a highly collaborative software to let everyone on a project work together towards project success.

Increased Productivity

In addition to teamwork, productivity is one of the areas Projectmates is able to drastically improve. Projectmates makes it simple for everyone in a project to know exactly what tasks they need to complete and the deadlines for each of those tasks.

Project leaders have full control over the role of each of the team members allowing them to only see the specific items that they need.

The Projectmates mobile app also allows for project members to be completely aware of their tasks, even when they are away from a desktop. Through the app, you have full access to Projectmates and can also receive immediate notifications when decisions or inputs need to be made. Simply swiping the notification will take you to the exact screen necessary to contribute to the current objective.

The organization that Projectmates brings to your project has a profound impact on the productivity of everyone within a project and allows clients to finish tasks, objectives and projects faster and with the highest level of efficiency.

Improved Transparency

Projectmates powerful software also allows for more transparency on projects. Often times there is a lot of confusion when it comes to the budget and funding for a project. Projectmates construction management software provides Planning & Development Executives a highly robust Capital Planning Software to strategize and track their capital project funding sources.

Multiple funds can be created, grouped, and balances can be tracked in Projectmates. Planners can then allocate funding to capital projects by fiscal year and project phase.

With its intuitive design and workflows, Projectmates project management software for construction makes this complex process simpler with graphical representations of projects, costs, and allocations.

Instead of continuously attempting to update spreadsheets that only one person can access at a time, fund managers can work collaboratively to get the most up-to-date information as commitments and pay applications are added and approved in Projectmates web based construction management software. Funding reports deliver an easy view of projected costs, committed amounts, and actual costs in real-time as projects move through their life cycle in Projectmates.

Projectmates has all the tools necessary to manage the complete life cycle of capital projects and the various funding sources. The transparency that Projectmates provides allows for projects to effectively use their budget and increase the likelihood of project success.
Enhanced teamwork, increased productivity, and improved transparency are just a few of the many benefits Projectmates provides their clients. The numerous benefits that Projectmates is able to provide completely change the way construction projects are managed and allow for our clients to drastically improve their efficiency, facilitate collaboration on project, as well as reduce costs.
The entire construction project management process is organized and simplified for our clients so that they are set up to have the greatest amount of success.


Related Articles

When the average person hears the words "construction industry" it is unlikely that the first thoughts to pop into their head are synonymous with the environment, conservation, or sustainability, but..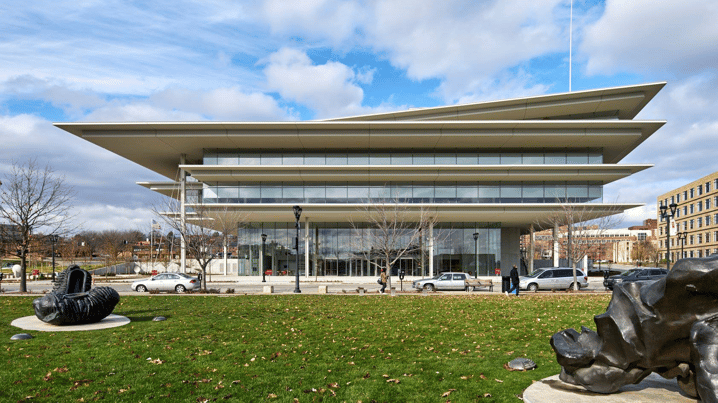 Photo Courtesy of the Renzo Piano Building Workshop In 2015, Kum & Go announced that the world-famous Renzo Piano would be designing its new HQ in Des Moines, Iowa. The building, dubbed as the "Krause..