by Nithin George, MBA

There are many retail chains that are aggressively expanding because of rising demand. In order to have success while expanding operations, it is critical that retail companies are completely organized from start to finish, fully utilize the right resources, and manage funds appropriately to produce the best results.
Projectmates is designed to simplify the management of the entire building process. As retail companies continue to expand in the upcoming years, Projectmates is able to drastically improve the management of construction projects by organizing every phase of the building process, enhancing the technological capabilities of clients, and providing complete fiscal control to owners.
Improving these 3 areas of your current construction project management is significant progress towards success.
Organization of Each Project Phase
One of the most important factors of construction projects is keeping everything organized within a project. Projectmates' award-winning software allows users to store and view documents, make redlines, accept changes, email approvals, and much more.
Project teams have platform where they can easily collaborate and exchange any and all file types, such as PDFs, CAD files, spreadsheets, videos, images so that all project files are organized and easy to find through the document management module.
Projectmates provides organization at every phase of a construction project. For example, when bidding a job to contractors, Projectmates allows users to send bids out in one collaborative plan room. You can then analyze the various bids all in the same place, reducing confusion and making it easy to select the right contractor for the job. Once you are ready to award the bid to a contractor, it is simply a single click to award the bid and automatically convert the bid to a contract.
Projectmates' features allow clients to maintain organization at every stage of the building process so that everyone can be on the same page and finish projects faster.
Utilize Technology to Maximize Productivity
Technology is constantly advancing at a rapid rate. This technological advancement has a profound impact on our operations and the resources at our disposal. Projectmates includes a variety of technologies to allow clients to maximize their level of productivity.
Projectmates provides a 100% web based and cloud based software so that clients can have access to their information wherever they may be at any given moment. Projectmates functions in any modern web browser, such as Chrome, Firefox, Safari, Internet Explorer, etc. eliminating the need to download a separate app and allows clients to use Projectmates on any computer.
Clients can also access project information and Projectmates features through the Projectmates best in industry mobile app giving users full access to Projectmates even while being away from the desktop.
Projectmates enables organizations to harness cloud and mobile technology to prevent stoppages in project progress whether you are in the office, traveling, or at the construction site allowing our clients to maximize their productivity.
Manage the Budget Effectively
Mismanagement of the budget is one of the most common reasons for failure in a construction project. It is critical to success that control and awareness of the budget be maintained at all times. Projectmates provides several modules that gives company leaders the ability to manage the budget effectively and greatly improve the chances of project success.
The Projectmates capital planning module allows project leaders to be completely aware of allocations and funding sources at all times. Through the module, you can also prioritize and rank funded and unfunded projects. Projectmates makes it simple to forecast planned costs and maintain awareness of where all sources of funding are being allocated.
The program reporting module allows users to have up-to-the minute accurate real-time reports of project health and performance. Projectmates simplifies the interpretation of these figures by providing project dashboards that allow our clients to quickly summarize large amounts of project data into easy-to-read charts and graphs.
There are over 100 different types of reports that can be customized and scheduled for automatic delivery to department directors on a quarterly basis or as needed.
Projectmates' robust yet easy to use and understand financial features allow users to manage budgets effectively and ensure that money is being spent in the most efficient manner possible.


Related Articles
Have you been thinking about how to get your stores up and running faster? How about renovating existing stores? If you are looking for a way to improve your construction project efficiencies, then..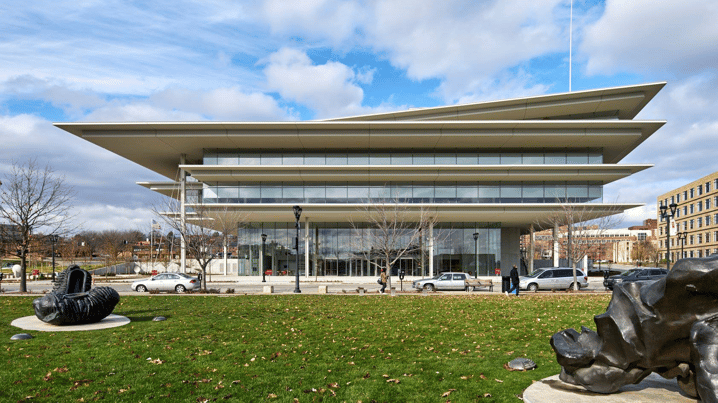 Photo Courtesy of the Renzo Piano Building Workshop In 2015, Kum & Go announced that the world-famous Renzo Piano would be designing its new HQ in Des Moines, Iowa. The building, dubbed as the "Krause..