by Nithin George, MBA
Construction Software Offering Transparency and Efficiency
One of the most important characteristics for construction project management software is mobility. The capital construction industry is changing, and there is a growing need to be able to manage projects at all times whether you are at the office, traveling, or at the construction site.
Projectmates native mobile app for Apple and Android devices allows our clients to have full access to all project information no matter where they happen to be so that they are connected and in full control at all times. There are several specific features of Projectmates Mobile that allow all members of the team to seamlessly collaborate and drastically improve productivity within the organization.
Push Notifications

The Push Notifications from the Projectmates mobile app allows users to be completely aware of all tasks and responsibilities no matter where they may be at any given time. Instead of constantly checking emails or asking co-workers if something has been updated or added, push notifications can alert you at the exact moment when you need to take action.

The notifications are highly customizable, and you are able to be alerted of updates to priority projects or from specific users. The notification also takes you directly to the proper screen so that you get immediate access and are able to take action instantly.

Discussion Forums

Projectmates Mobile has made communicating between team members even simpler than before through the discussion forums feature. This module eliminates the hassle of constantly exchanging emails in order to have a discussion.

Using the discussion forums encourages team members to easily communicate through their smartphones and tablets, allowing them to make quicker decisions and drastically reducing the amount of wasted time. This feature makes it extremely easy to select who is involved in a discussion as well as add someone later in the discussion.

Team Directory

Through the team directory module, you can easily bring up the contact information for other users in a project, and from there be able to quickly text, call, or email them. Projectmates provides easy-to-use communication tools so that everyone is on the same page and can work together to make projects successful.

Annotations & Markups

While being able to upload documents, files, and photos from your smart phone or tablet devices is extremely useful, the ability to markup and annotate files is what really allows teams to collaborate efficiently and complete tasks faster.

The annotation tool allows users to circle, highlight, comment, attach images, and even embed text to a PDF. Projectmates also allows for this text to be searchable so that everyone on the project can find exactly what they are looking for within the software.

While other construction project management software programs become cluttered with different versions of the same file, Projectmates keeps everything within a project organized through version control. Users can easily upload files as a new version, but the old version is still available if needed.

Through the annotations feature, project team members can easily communicate and collaborate while having the file in front of them, which in turn helps to complete tasks faster.
Construction projects have become increasingly more complex over the years. One of the most difficult aspects of construction projects is effectively communicating with the many people involved in just one project, let alone the many projects that organizations have going on at once.
With Projectmates mobile, users can have full access to all project files, tasks, and responsibilities regardless of location. Projectmates also acts as an all-in-one platform for owners, executives, and project managers alike to collaborate more effectively — increasing efficiency, accountability, and productivity while also reducing costs.
"Business software can be complex, taking time to implement and to learn. At Projectmates, we are constantly a step ahead in providing our users with features that are well thought and easy-to-use. We never provide features that just become a check mark on an RFP and are never actually used. We believe that less is more and that striving for simplicity and efficiency is what user experience is all about." — Varsha Bhave, President & CTO, Projectmates by Systemates, Inc.


Related Articles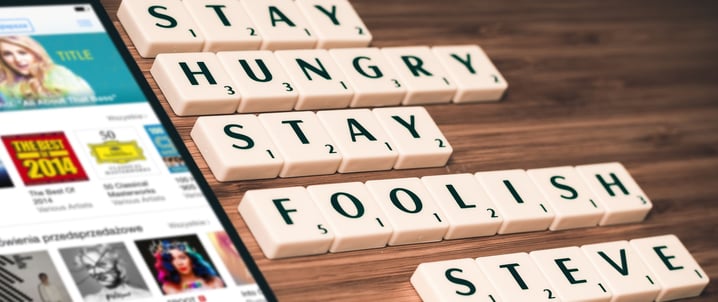 In early 2008 a man in a black turtle neck, acid-washed dad jeans, and white New Balance sneakers changed the way the world would come to function. Little did we know that with the introduction of the..
Future Proof Construction Project Management Software for 2018 and Beyond 2018 is finally here! That means new resolutions and goals, new ideas, and most importantly, new construction projects. As your..