by Jack Mershon
The secret to a better capital construction management software in 2017
In 2017 everyone is looking to increase productivity, and one way is to reduce the number of cycles, pages, and data entry for critical workflows. Another is to look at inefficiencies in the office.
On average, the daily worker spends 30 minutes a day searching for documents, and this creates a loss of $3,900 per employee per year. How many employees do you currently have? This could easily add up to $1,950,000 loss to owners who employ an average of 500 employees.
There is no sense knowing an issue if there isn't also a solution, and smart & efficient document management is crucial. Document management made for the year 2017, for construction, needs to have access and reference papers and drawings whenever and wherever an employee needs it. A quick and easily accessible, sorted, and digital platform will help to ensure those 30 minutes a day are not squandered looking for something that is one click away.
On-time and dependable payment structure is also critical for your construction management software to realize. The best construction software will integrate with industry standard accounting software to offer two-way pushes that expedite payments while reducing late payment penalty's and incentivizing contractors to work for you.
Budgeting and in general, understanding your financials for a project are crucial. You need a software that can give you high-level detail in the contract management of your entire budget from bid/buyout packages to change orders and purchase orders to invoices/pay applications.
Did you know that invoice approvals can be streamed into an account payable system by project managers? Once checks are cut, payment information can be sent back to your enterprise construction management software from your accounting area, making for a genuinely integrated system. This helps avoid duplicate entries and data entry errors while reducing efforts and increasing efficiencies.
Incorporating sound financial stability to your system can contribute to saving you millions per year on larger projects. Why plan on being late if an owner-focused software solution is available today with full implementation in 8 weeks?
In the 1980's, it was hypothesized that significant structures would be created in the orbit of Earth. It was predicted that we would have manned lunar bases and that we would also have up to 3 lunar colonists able to stay on the moon for up to 30 days. How can we reach these new heights if we use outdated software from 15 years ago and hemorrhaging millions that could be reinvested in your company?
What construction owners should focus on in 2017 is a future-proof construction management software that is created specifically for their needs. Enterprise software that is tailor-made for functionality and mobility is the next big step forward.
Beyond mobility and functionality, it is crucial the software chosen is safe and secure, ensuring that your project data is easy to find and most importantly: safe 24-7-365. By investing in a construction management software, you can save time and money. Take advantage of the technology that is in place today.
We may be able to still put men on the moon by 2020, and if owners start to reinvest the millions they can save by using an enterprise owner-focused capital construction management software, perhaps we can even get feet on Mars by 2025...


Related Articles

When the average person hears the words "construction industry" it is unlikely that the first thoughts to pop into their head are synonymous with the environment, conservation, or sustainability, but..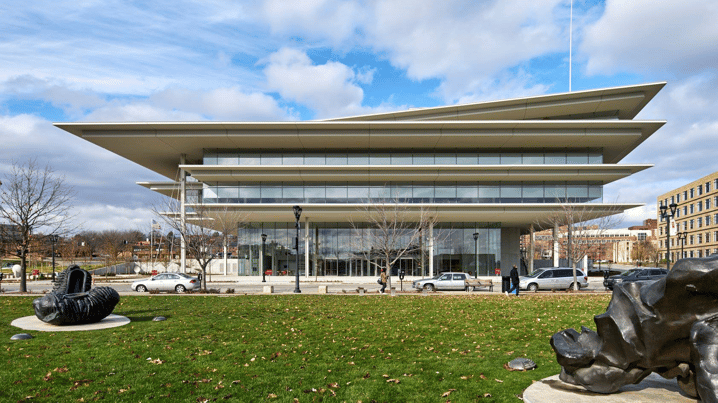 Photo Courtesy of the Renzo Piano Building Workshop In 2015, Kum & Go announced that the world-famous Renzo Piano would be designing its new HQ in Des Moines, Iowa. The building, dubbed as the "Krause..