by Jack Mershon
What is the best construction management software solution?
Wouldn't it be brilliant if every project manager had a crystal ball they could look into and know exactly how the project was and what it would do? The use of excel sheets can create a bit of disorientation and distance from accurate project information. However, being able to quickly see past trends and ongoing communication can give a good view of what the future holds for teams and projects.
A real crystal ball would answer quickly and efficiently with up-to-the-minute information, giving a snapshot of project health without rifling through countless excel rows and hoping a number has not been miscalculated or erroneously entered. An excel file is only as accurate as the information provided and collaboration amongst individuals.
In a perfect world, you would look at that crystal ball and see your team smiling and shaking hands, weeks ahead of schedule and under budget! Although crystal balls are not a plausible budgetary item to ensure future project success, -Projectmates is- and offers the guarantee of a single source of truth, central document management, transparency in communication, and guaranteed up-to-the-minute information regarding budget and project status.
New increases from our innovation lab have also included SOC 2 Type II security as well as two-factor authentication. Two-factor authentication, or "2FA", is an essential security feature for executive team members who are approving items. Adding another layer of security for enterprise level clients was the foremost concern in the recent wake of security breaches targeting financial institutions.
Our innovation lab has always held strong ties with our clients. As our Director of Sales Nicole Countryman states,
"We truly intend to partner with customers; we want to create workflows and modules where they are part of the process and not at the mercy of a vendor."
A crystal ball that can tell the future is strikingly similar to construction project management dashboards that depict large amounts of data graphically, providing real-time snapshots that are quick and easy to comprehend.
Owners, architects, and general contractors can capture mission-critical information from multiple construction projects using bar graphs, pie charts, tables, and many more. This is very similar to seeing the future because team members are communicating transparently and in real-time, creating a 360 view of the project(s) health.
Also, it is stated by George Santayana:
"Those who are unaware of history are destined to repeat it."
Understanding previous project successes and areas of opportunity are essential to being able to plan for the future. Projectmates uses this motto for archiving and backing up data.
Backup & Archive goes beyond the standard approach of creating backups to drives or disks by including all your uploaded native documents and creating an HTML version of all your dynamic pages. It then neatly packs information into a single downloadable zip file.
Imagine being able to quickly open any project you have done previously and run reports, grab documents, and view meeting minutes promptly and efficiently in mere minutes. Also, you can take successful projects and copy them into Projectmates when doing an identical project, without the pesky need to rewrite and schedule every aspect, just drag and drop what is needed.
Seems that is almost better than having a crystal ball...


Related Articles

When the average person hears the words "construction industry" it is unlikely that the first thoughts to pop into their head are synonymous with the environment, conservation, or sustainability, but..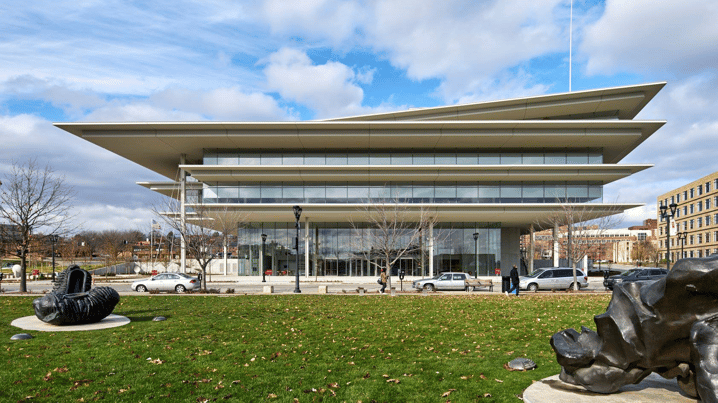 Photo Courtesy of the Renzo Piano Building Workshop In 2015, Kum & Go announced that the world-famous Renzo Piano would be designing its new HQ in Des Moines, Iowa. The building, dubbed as the "Krause..