by Jack Mershon

Should Implementation Take Years?
The simple answer is no.
Projectmates award winning system can be implemented in 2-4 months. By having an expert team guiding the implementation system, it reduces risk to clients who have projects requiring oversight and leveraging return on investment by being up and running quickly.
Implementing a new system should not be an extended downtime before being able to fully utilize the system. At the same time, you do not want to rush a new process without having it customized and fully tested either. Projectmates offers the right balance to give dependability as well as timeliness.
How it was done in the past:
Typically a solution that was purchased was generic for multiple business types and on a shared server. The solution would then be minimally tailored after the point of sale to meet the requirements of the entity. This entailed a long education cycle that the customer would need to teach the implementation staff about how their business was run and any custom workflows that were necessary.
The implementation team would then confer and decide what could be offered, what was beyond scope, and finally what would cost extra to configure.
This meant an additional loss in time and money waiting for a new solution and frustration if the implementation staff was changed after the first several months and the client would need to educate new individuals to their business.
How it is done in the future:
Projectmates staff specializes in your field, and our solution is tailored specifically for your industry on your personal server (enabling Projectmates to be incredibly customizable for your workflows). Our implementation team hits the floor running with best practices and has been implemented by a multitude of fortune 500 companies, led by our team's extensive experience.
In addition, Projectmates takes you through a three step process:
Kickoff Project:

We send a Projectmates Implementation Specialist to conduct an in-depth fact finding session to meet with all key departments. The specialist will also determine what business processes are currently in place and will define those same processes in the Projectmates solution. There are weekly meetings where Projectmates will review the configuration and update current project progress.

Proof of Concept:

An Implementation Specialist will meet with the core implementation team for a Proof of Concept workshop where the teams run through a typical project from start to finish to test that business processes are optimized. Because Projectmates is highly configurable, any adjustments or corrections can be made with little to no cost or schedule impact.

Go Live:

Systemates will set up a live project in Projectmates software to track and manage the actual implementation of the software. The client implementation team will be trained and given access to this project early on in the implementation. Systemates will store and share implementation and training documents in the software, manage the implementation schedule in the schedule module, generate weekly meeting minutes, and assign to do items to specific people. This not only meets the need for project transparency but also gets the team familiar and using the software early on.
"I had doubts at first when we signed (with Projectmates). In the past, implementation took over 17 months, and we had multiple reps that we had to continually re-educate about our processes. With Projectmates, the staff was friendly, knowledgeable, and efficient. We were live after nine weeks and had been using the system since day one as we on-boarded using the field reports module. We got a better solution at a better price within a quicker time frame. I do not know how we managed before them honestly." — Projectmates Power User
The beautiful thing about the implementation process is that each team member is an industry expert that understands the needs of capital construction project management. This means that you do not have to spend the first several months of an antiquated, old fashion implementation process educating your new software vendor how your company works. How wonderful is that?
Projectmates serves many industries ranging from commercial to government and offers software specific for capital construction project management. Certified Projectmates experts have done implementations of all shapes and sizes, taking into account the time to efficiently and thoroughly walk each new client through the entire process.


Related Articles

When the average person hears the words "construction industry" it is unlikely that the first thoughts to pop into their head are synonymous with the environment, conservation, or sustainability, but..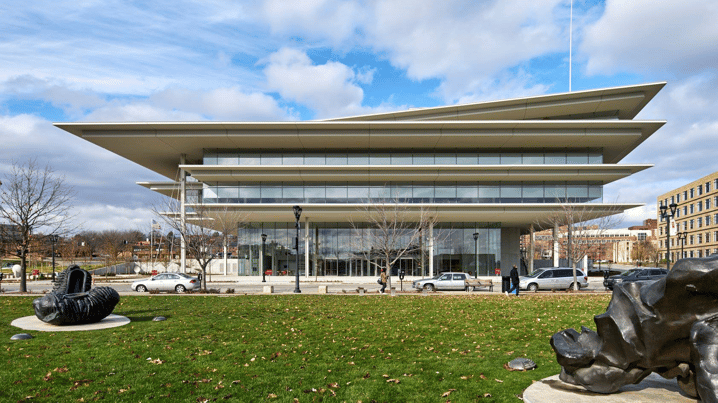 Photo Courtesy of the Renzo Piano Building Workshop In 2015, Kum & Go announced that the world-famous Renzo Piano would be designing its new HQ in Des Moines, Iowa. The building, dubbed as the "Krause..