by Yuyi Wang
Keep Your Project Teams in the Know and On-The-Go
Transparency, according to the Cambridge dictionary, is "the quality of being easy to see through," which merely means being clear. Communication, on the other hand, is "the process by which messages or information is sent from one place or person to another."
How does transparency play an essential role in the construction project communication process?
Communication, which we know as one of the most critical topics people face during the process, can affect many owners when communicating across mega cross-department projects.
Monitoring and Controlling

As we look into a construction project, there are plenty of different roles and responsibilities that each project team member takes on. From an architect revising a drawing or other blueprint specifications to a contractor getting approval from the owner for a change order to proceed with the project, the communication between each person can become complicated and hard to monitor from an owner's perspective.

As an owner focused construction project management software, Projectmates provides owners and executives a bird's eye view into every project they may be working on with the robust Construction Project Management Dashboard. The dashboard is customizable to what the owner wants to see at-a-glance such as top RFI reason codes, overdue schedule items and tasks, budget information, and more.

In conjunction with dashboards, Projectmates also provides further transparency through construction program reporting and a native mobile app that enables owners to track their projects' status in real-time & on the go, whether they're away from the office, on the job site, or on the field.

Project Dashboards

Some project managers may think that once the person in charge approves a project, it is easy to close it. However, the truth is that mistakes can still be made, even if you just miss a small detailed part of it. In this case, the capability of transparency and communication will be necessary. Every single step of how the flow of the project goes must be precise and accessible at different levels.

The apparent benefit Dashboards deliver to owners is their ability to provide executives with natural insight and business intelligence so they can ensure projects align with core business goals. Traditionally, this is accomplished with quarterly or annual reports, posing the challenge of significant time delays, which can negatively impact the business. With Dashboards, everything is in real-time, making it easy to spot trends early and adjust accordingly.

By spotting trends early and correcting them, it can save projects multi-millions of dollars and keep project schedules on track and milestones attained.

Perception of Responsibility

Overall, transparency in communication encourages not only the team but also project managers to stay attentive to their responsibilities. Risk management is an important transparency factor, and Projectmates improves risk management through audit trail tracking. From approving orders, receiving messages, modifying changes, and even reviewing documents, each action a person takes will be recorded through audit trail tracking. By having total transparency, it reduces miscommunication and assumptions that can deter the successful completion of a project(s).
To sum it up, transparency in communication is a powerful way to improve the accuracy and efficiency of a project. Transparency and communication are just one of many advantages that Projectmates provides.


Related Articles

When the average person hears the words "construction industry" it is unlikely that the first thoughts to pop into their head are synonymous with the environment, conservation, or sustainability, but..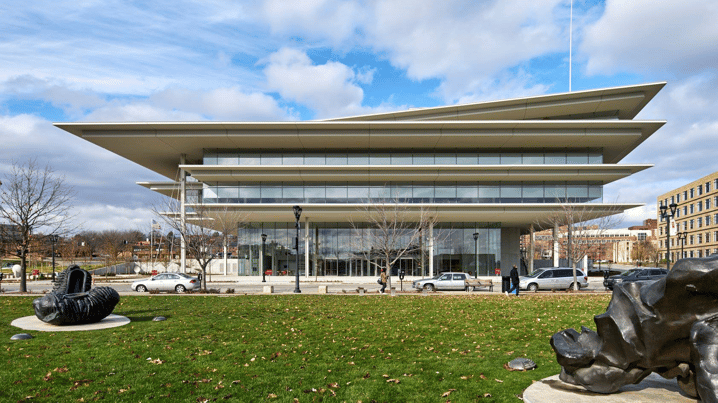 Photo Courtesy of the Renzo Piano Building Workshop In 2015, Kum & Go announced that the world-famous Renzo Piano would be designing its new HQ in Des Moines, Iowa. The building, dubbed as the "Krause..