by Jack Mershon
What is the best software integration?
When you choose a construction program management software solution, the main thing to determine is convenience and reliability. There are many integration options available with Projectmates that leaves the option open to best of breed choice when integrating with your organization.
Business integration is known as a strategy that is used to help synchronize information from two or more software platforms to help align the objectives and technology towards optimal business goals. A good example of business integration with Projectmates is when a project manager approves invoices in Projectmates, invoices information can be streamed to the account payable system using best of breed software choice.
Once checks are cut, payment information can be sent back to Projectmates as well, making for a genuinely integrated system. Projectmates helps avoid duplicate entries and data entry errors while reducing efforts and increasing efficiencies.
The exchange format and specification are developed by the client with assistance from the Projectmates product development team. We offer data transfer models for many third-party applications.
In most instances, data sharing takes place instantly using web services or HTTP posting. It is also possible to conduct a data exchange with older technology such as sFTP file transfer. Projectmates supports a variety of formats such as XML, comma separated, fix-width flat file, and more.
Because Projectmates offers 40 modules that are out of the box (standard) they have the expertise to know what is needed for your industry. What isn't always know is what software you prefer (besides Projectmates). And that is why Projectmates offer professional and timely integration with any industry standard software application from job site cameras to enterprise erp/accounting systems.
A sample of some companies Projectmates work with include Ox Blue, EarthCam, and Microsoft Dynamics GP.
We have been with Projectmates for over two years. The implementation team from Projectmates listened to our needs and customized the software to fit our needs. We have made changes within our organization since the initial set up and can support response knowledge and timeliness as well as the continuous enhancements to the software." — Deborah Raymond, Accounting Manager with IRC Hotels (LA)
Projectmates provides a centralized place for owners, architects, engineers, and builders to communicate throughout the entire life cycle of a project. This includes incorporating existing business work processes as well as being the single source of truth for project accountability.
Projectmates promotes collaboration, increasing accountability, and streamlines complex business processes. Project teams are large and complex, each focusing on a different area of expertise. And they need to be able to communicate quickly and fluidly. When project teams collaborate using the same platform and business process, action and decisions can be made more rapidly and knowledgeably.
"It's a great tool to keep construction projects organized. Tracks and controls communication, documentation and including photos, reports, change orders, gives companies the ability to submit requests, manage project budgets and contracts, and more. Projectmates has been upgraded a few times during my use of it, so there is a lot still to learn, but it handles all aspects of construction projects. You can choose to use as much or as little of the available features. The support tech is wonderful-always courteous and very helpful! I would certainly recommend this product." — Gracie Yielding with Trinity River Authority
Bringing a new software solution into your workplace to handle capital construction project management and facilitate a more robust system can be daunting. Projectmates works hand in hand with our clients to help incorporate existing work flows and software applications for ease of use. Projectmates believes in an automated all-in-one platform to keep users from having to jump from system to system.


Related Articles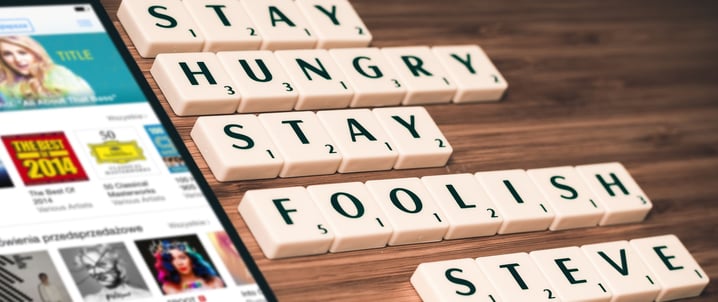 In early 2008 a man in a black turtle neck, acid-washed dad jeans, and white New Balance sneakers changed the way the world would come to function. Little did we know that with the introduction of the..

When the average person hears the words "construction industry" it is unlikely that the first thoughts to pop into their head are synonymous with the environment, conservation, or sustainability, but..