by Nithin George, MBA

Technology is advancing at an exponential rate, while also becoming less expensive. As a result, cities all around the globe are aspiring to become "smart cities". Smart cities are beginning to emerge because the advancement of technology has made it possible to easily accumulate, manage, and analyze data on a plethora of various city operations. More specifically, these new affordable technologies are allowing city operations to be connected through Internet of Things.
IoT or Internet of Things is the interconnection of the internet and everyday objects by embedding computing devices in order to send and receive data. This is a key component of the smart city vision, to create cities that are constantly "learning".
The goals of the future are to have every aspect of a city's operation such as utilities, infrastructure, parking, traffic (as well as much more) connected through IoT so that city officials can get real-time data that will allow them to be proactive when it comes to everything within the city.
In this vision, leaders are alerted when there is a leakage of one of the utilities such as water or gas. Parking and traffic within the city can be drastically enhanced to be made more efficient through the use of this data. Cities also will be better equipped to respond even faster to incidents like fires and crime.
Smart Cities will also operate in a more environmentally friendly manner with real time detection of hazards to water and air quality, which can even lead to more efficient use of our precious resources. The applications of IoT and Smart Cities are endless and can bring a brighter future to the world.
City officials are tasked with implementing the various technologies that allow for cities to become data and automation driven so that they can improve quality of life for their citizens. Many local government entities are new to the concepts of smart cities and are not aware of what the first steps to developing one are.
There are many benefits of smart cities, but many city officials are left to wonder where does it all begin? One of the most important aspects of smart city (government) is implementing the technology that allows access to information faster and at the exact time that you need it such as cloud based up-to-the-minute access for information. This is a major smart city feature that Projectmates provides for all of its clients through the integration of the powerful construction project management software and dynamic mobile app for Apple and Android.
The software and the app work together seamlessly to automate construction workflow processes and provide customers with real time updates and allowing owners to manage all projects at any time while increasing productivity and efficiency.
Projectmates is powerful enough to handle a multitude of projects concurrently and currently manages over 100,000 projects. Our experts here at Projectmates also offer our clients a quick implementation process through the integration of our software with other software applications and systems as well as top notch training programs that can help you achieve all of your goals and attain a higher ROI.
At all stages of smart city development, Projectmates helps clients construct the smart cities of the future in the most secure, organized, efficient, and cost-effective method possible.
"Internet of Things is changing and transforming everything from business to life. Imaginations are boundless and opportunities are infinite. Everything is being wired up or connected wirelessly — architecture, energy efficient sensing, secure networks, quality of service, new protocols, participatory sensing, data mining, GIS based visualization, cloud computing, and international activities. It simply means that powerful information will be at our fingertips."
— Mehul Nayak


Related Articles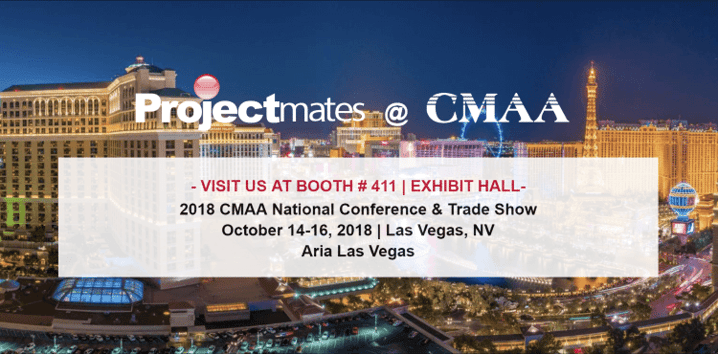 If you are looking for a way to improve your construction project efficiencies, you have come to the right place. This year, the CMAA National Conference & Trade Show focuses on building the necessary..
Projectmates will be going to the CMAA 2018 Capital Projects Symposium from March 18-20 at the Hilton Denver City Center in Denver, CO. We're excited to attend this year to let educational institutions..