by Nithin George, MBA

Technology has completely revolutionized our way of life in so many different ways. Many of those technological trends have changed the business landscape as well, and as a result, re-shaped the needs of organizations. There are several technological trends that I believe stand out above the others and will definitely have a profound impact on day-to-day operations of organizations everywhere.
Mobility/The Cloud
One of the most prominent trends is the movement towards everything being accessible in mobile formats and data to be stored digitally through the cloud. This trend has developed from the increased need for time efficiency & portability and has endless applications.
Nowadays, people need to have access to everything in their lives at any given moment even while they are away from the desktop. Both mobile solutions and the cloud offer users portability and have a massive impact on productivity.
This technological trend is a huge reason why Projectmates is a 100% web based software that is available anywhere you have access to the internet. Combine that with the user friendly native mobile application, and that gives our clients full control of all their construction projects at all times.
Automation
Another major technological trend is automation. Automation has become something that people desire in as many aspects of their life as possible. We are even starting to integrate automation with the way that we transport ourselves around the city.
The technological advances in recent years has allowed us to streamline processes through automation and simply our lives in limitless ways.
Projectmates incorporates an unprecedented level of automation in their construction project management software so that users have access to large amount of real-time data in order to make smart, well informed strategic management decisions.
IoT and Smart City Tech
IoT is another one of the technological progressions that has endless applications and could become a massive market in the upcoming years. There are many documented cases of IoT technology integrated in government, educational, and everyday life.
The goal is to improve the lives of citizens through the connectivity of everyday items and computer devices that provide massive amounts of data. Projectmates provides that same concept of connectivity through their powerful software, drastically enhancing collaboration, increasing accountability, and improving efficiency.
Projectmates has continued to keep pace with the latest technology despite the constantly changing technological movements. We strive to provide clients with a powerful tool that offers flexibility and versatility.
Projectmates is constantly innovating and adapting to consumer needs in order to provide the best construction management software on the market.
"We have to be completely aware of technological trends on the horizon, so that we can continue to bring the best product to our clients." — Varsha Bhave, Projectmates President and CTO


Related Articles

When the average person hears the words "construction industry" it is unlikely that the first thoughts to pop into their head are synonymous with the environment, conservation, or sustainability, but..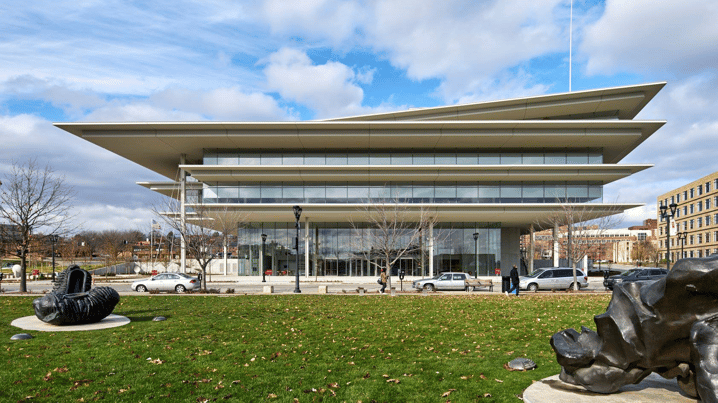 Photo Courtesy of the Renzo Piano Building Workshop In 2015, Kum & Go announced that the world-famous Renzo Piano would be designing its new HQ in Des Moines, Iowa. The building, dubbed as the "Krause..