by Nithin George, MBA

When developing a mobile application, there are a lot of factors to consider when choosing between the development options. There are obvious pros and cons when comparing native mobile applications and web applications. A hybrid mobile application combines elements of both native and web applications. While that may sound like a perfect compromise, this middle option certainly has its own set of advantages and disadvantages and is not necessarily the best choice for every single type of mobile application.
Hybrid mobile app development blends the characteristics of native and web apps. While this app development strategy combines the strengths of both native and web apps, the weaknesses of the two approaches are also combined.
---
Strengths
Hybrid applications contain similar ease of building to that of a website or a web application using a combination of JavaScript and HTML in more cases. Hybrid applications also usually have the abundance of features that is normally only found in native applications. Arguably the biggest strength of hybrid applications is that they are multi-platform and available in a standalone app while also having functions and capabilities that are available in a mobile web browser.
---
Weaknesses
Hybrid applications have similar weaknesses that are commonly found when developing a website or web application. Using a common code base can create multiple types of issues because of the differences between the various platforms and operating systems. Application performance might suffer in the form of slow speeds, glitches and bugs, as well non-compatible mobile phone components. Developing the app for multiple operating systems like Apple or Android can require more resources than a web application normally would, which means that it can lead to higher costs for the developer.
---
Bottom-line is that hybrid applications have their strengths and weaknesses. Hybrid mobile applications can be a good development strategy depending on the type of mobile application and the services that you provide for users. However, here are Projectmates it is imperative that our clients have the best user experience possible when using our mobile application. We want our users to have the powerful features of the Projectmates software wherever they go at all times without reduction in the quality of features. Our native mobile app, which has received some glowing reviews, is designed to provide users with the full-capabilities of our construction project management software rather than providing a watered down version. The best part is how well the application and the software integrate to keep you connected to your projects at all times. For example, Projectmates users have full control over the notifications that they receive from the app. If there is a particular project of high importance that you would like to be notified right away about regarding any changes or additions, you can fully customize your settings to do exactly that and the notification will take you directly to the screen where you can take immediate action. Projectmates empowers owners and allows them to run their organization in the most efficient manner, saving them time and money while increasing accountability from everyone involved. Our dynamic mobile app allows you to do this no matter where you happen to be at a given moment.
The world is being re-shaped by the convergence of social, mobile, cloud, big data, community and other powerful forces. The combination of these technologies unlocks an incredible opportunity to connect everything together in a new way and its dramatically transforming the way we live and work."
— Marc Benioff, CEO of Salesforce


Related Articles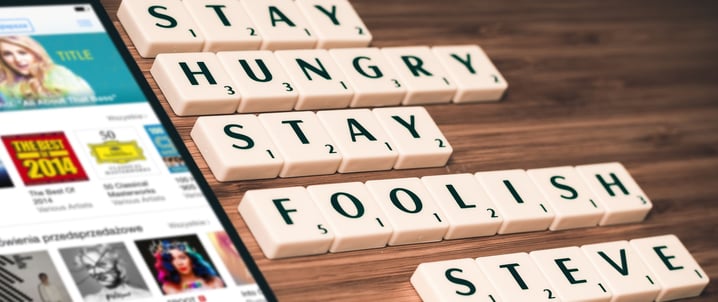 In early 2008 a man in a black turtle neck, acid-washed dad jeans, and white New Balance sneakers changed the way the world would come to function. Little did we know that with the introduction of the..
Future Proof Construction Project Management Software for 2018 and Beyond 2018 is finally here! That means new resolutions and goals, new ideas, and most importantly, new construction projects. As your..