by Nithin George, MBA

Construction projects are becoming more and more complex every day. With this growing complexity, the importance for efficiently managing everything in one place is also increasing. The costs of mismanaging documents are especially alarming. According to a McKinsey report, employees spend 1.8 hours every day — 9.3 hours per week, on average — searching and gathering information. The monetary costs of this loss in productivity are significant. PWC published statistics from a study stating that:
Organizations spend $20 in labor to file a document, $120 in labor to find a misfiled document, and $220 in labor to reproduce a lost document.
7.5% of all documents get lost; 3% of the remainder get misfiled.
Professionals spend 5 to 15% of their time reading information, and up to 50% of their time looking for it.
These are shocking costs that definitely add up quickly considering how many documents are involved in just one construction project, let alone the many projects that education, healthcare, and government institutions have going on at any given moment. This cost of time, productivity, and money can easily push construction projects over their budget unless they are managed efficiently.
That's where Projectmates come in with a plethora of features and a powerful native mobile app that helps you efficiently manage the complex construction projects at all times.
Projectmates provides document management that can drastically reduce the amount of time wasted on a project. The software and the app allow you to drag and drop any file type and easily upload them into your projects. Once uploaded, you can easily access and navigate to all your documents within your various projects so that you spend less time searching and more time taking action and being productive.
Projectmates construction management software also allows clients to easily manage the different versions of a particular document. The user-friendly interface of the software and the mobile app allows users to easily delete old unnecessary versions of a document as well as kickback to a previous version. Projectmates is designed to reduce clutter so that you can quickly get to the exact version of whatever document that you need.
In construction projects, accountability is one of the most important factors in finishing on time and within the desired budget. Projectmates allows their clients to demand accountability from everyone involved on a project. The software is role based which means that owners can customize who gets to view what documents or perform what actions within Projectmates.
The highly customizable notifications also allow users to be immediately alerted of any new documents or changes that occur in their high priority projects. By simply clicking on the notification, you will be navigated to the exact screen that you need in order to take immediate action and make progress on your project.
While there are many reasons why you need construction management software, at the top of that list is drastically reducing the extremely high costs associated with managing documents inefficiently. As construction projects get more and more complex, Projectmates is constantly evolving to meet the changing needs our clients. By choosing Projectmates, you are choosing to streamline all of your construction programs, get more organized, increase productivity, and cut costs so that you complete projects on time and under budget.


Related Articles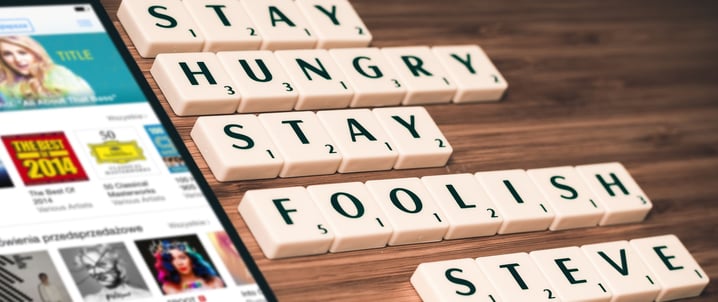 In early 2008 a man in a black turtle neck, acid-washed dad jeans, and white New Balance sneakers changed the way the world would come to function. Little did we know that with the introduction of the..
Harnessing the power of real time information for capital projects to facilitate communication In a recent study by Mckinsey Global Institute, it showed that three major asset classes make up the..