by Hope Wilburn

Did you know according to a recent study of more than 12,000 projects by the Independent Project Analysis Group, more than 35 percent of all construction projects will incur a major change?
Unfortunately, almost any change in a project will have a negative impact on construction productivity if not properly identified, organized, and processed effectively resulting in dire inefficiencies.
Did you also know that 25 percent of projects run over 20 percent and 25 percent of all project costs grow over 30 percent, and 77 percent of mega projects are 40 percent late?
Hands down small gaps in productivity add up to exorbitant costs, which have become simply too high to ignore any longer.
Sounds painful right? But here's what we know — when productivity increases, projects are completed on time, with reduced costs, and with overall profitability.
If cash is king then technology is the QUEEN! Technological advancements have a profound impact on our operations and the resources at our disposal. Projectmates includes a variety of technologies to allow clients to maximize their level of productivity.

We provide a 100 percent web-based and cloud-based construction project management software so that clients can have access to their information wherever they may be at any given moment. Projectmates functions in any modern web browser, such as Chrome, Firefox, Safari, Internet Explorer, etc. and allows clients to use Projectmates on any computer.

Clients can also access project information and Projectmates features through the Projectmates best in industry mobile app giving users' full access to Projectmates even while being away from the desktop.

Projectmates enables organizations to harness cloud and mobile technology to prevent stoppages in project progress whether you are in the office, traveling, or at the construction site allowing our clients to maximize their productivity.

The mobile app allows project team members to know who is doing what and when it's due. Push notifications keep users in the loop on updates, revamps, revisions, redevelopments, etc. It's as simple as a swipe! The notification take users to the exact page where they can take immediate action and complete tasks.

The mobile app allows our users to manage their projects whether they were on a desktop or on the go using a tablet or mobile phone. That portability along with best-in-class functionality is sure to be a big impact on your bottom line.

Mismanagement of the budget is one of the most common reasons for failure in a construction project. It is critical to success that control and awareness of the budget be maintained at all times. Projectmates provides several modules that gives company leaders the ability to manage the budget effectively and greatly improve the chances of project success.

The Projectmates capital planning module allows project leaders to be completely aware of allocations and funding sources at all times. Through the module, you can also prioritize and rank funded and unfunded projects. Projectmates makes it simple to forecast planned costs and maintain awareness of where all sources of funding are being allocated.

The program reporting module allows users to have up-to-the minute accurate real-time reports of project health and performance. Projectmates simplifies the interpretation of these figures by providing project dashboards that allow our clients to quickly summarize large amounts of project data into easy-to-read charts and graphs.

There are over 100 different types of reports that can be customized and scheduled for automatic delivery to department directors on a quarterly basis or as needed.

Projectmates' robust yet easy to use and understand financial features allow users to manage budgets effectively and ensure that money is being spent in the most efficient manner possible.
Who is ready to see King Cash and Maximize Productivity? Improved efficiency and productivity are some of the things Projectmates offers with its secure time-tested software.


Related Articles

When the average person hears the words "construction industry" it is unlikely that the first thoughts to pop into their head are synonymous with the environment, conservation, or sustainability, but..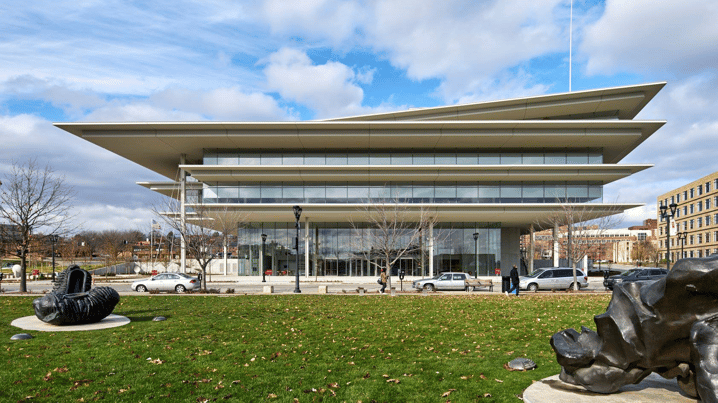 Photo Courtesy of the Renzo Piano Building Workshop In 2015, Kum & Go announced that the world-famous Renzo Piano would be designing its new HQ in Des Moines, Iowa. The building, dubbed as the "Krause..