by Jack Mershon
Addressing the increased need to do more with less for construction management: Have you found the best capital project management software?
For the construction industry, a shortage of labor and skilled craft workers will continue. A recent survey from the Association of General Contractors of America (AGC) reports that 78% of firms are experiencing issues filling vacancies for skilled labor, and 82% expect it to remain difficult for the near future. In the same survey, it is reported that 75% of firms are planning to expand their headcount with the growing demand for construction services.
The need to do more capital projects with fewer resources has been a recurring theme since the great depression. However, the industry as a whole continues to be slow to adopt and under-invest in technology while those firms that do are reaping the benefits. ROI from investing in project management software for capital projects is exponentially increasing and giving project owners a competitive advantage in their industry.
By having the ability to use real-time information to make same-day decisions, project owners have a better degree of control. Leadership teams can also pull reports to show the entire project schedule down to individual projects to ensure that timeline milestones are being met. Moreover, the team can make instant updates on a single, collaborative platform and present these updates quickly to key decision makers. Another added benefit for leveraging a single platform for construction project needs includes the reducing of manual and double data entry.
Team members now are utilizing technology to explore new heights for project collaboration and communication. Project owners can drill down into details for individual projects without needing to compile data manually. With an expectation of 12%+ growth for commercial construction, project owners who adopt cloud technology and native mobile app options have the upper advantage.
Projectmates industry-leading capital construction program & project management software makes your job easier by improving communication, enhancing project efficiencies, and increasing accountability while saving time & money.
Projectmates award-winning software is the standard used for enterprise-level project management. With over two decades of experience, Projectmates continues to be the software of choice and is trusted by users from architects and general contractors to the owners leading the projects.


Related Articles

When the average person hears the words "construction industry" it is unlikely that the first thoughts to pop into their head are synonymous with the environment, conservation, or sustainability, but..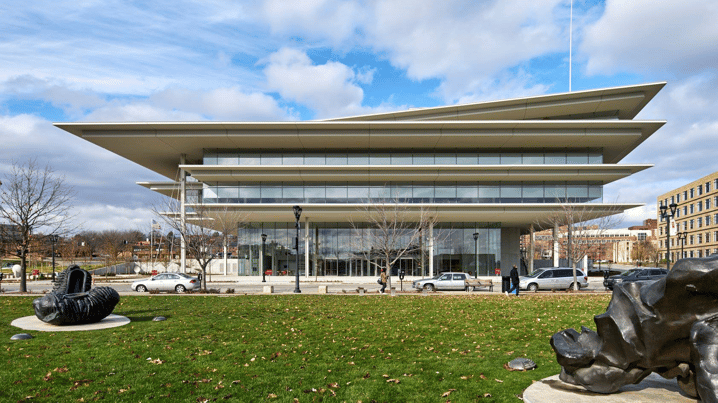 Photo Courtesy of the Renzo Piano Building Workshop In 2015, Kum & Go announced that the world-famous Renzo Piano would be designing its new HQ in Des Moines, Iowa. The building, dubbed as the "Krause..