by Sophia Miao

If you are looking for a way to improve your construction project efficiencies, you have come to the right place. This year, the CMAA National Conference & Trade Show focuses on building the necessary skills to improve project delivery, connecting leadership and collaboration, program/project management, technology, project controls, and much more.
Join Projectmates at the 2018 CMAA National Conference & Trade Show to be held at the Aria Las Vegas from October 14-16.
Projectmates is ecstatic to be exhibiting at the conference once again. With over 20 years of experience in the construction project & program management industry, we have provided solutions for clients across a variety of industries, including CM Firms, Education, Government, Healthcare, Real Estate, and Retail.
Just a small sample of benefits that Projectmates Enterprise Solution for Retail & Real Estate Construction Management offers:
Mobile-friendly
100% Web-based
24/7 Access
Easy to Use
Schedules & Punch Lists
Document Management
Program Reporting
Financial Tracking
Contract Management
Integrate with A/P Software
Online Financial Approvals
Construction Workflow
If your team is attending the conference this year, don't hesitate to swing by our booth, Booth # 411 in the Exhibit Hall, to get the 411 on how a construction program management software can dramatically boost your workflow processes while saving time and completing projects under budget.
Projectmates will be holding live demonstrations at CMAA. If you are attending and would like to schedule a free, personalized demo, click here.
Related Articles

When the average person hears the words "construction industry" it is unlikely that the first thoughts to pop into their head are synonymous with the environment, conservation, or sustainability, but..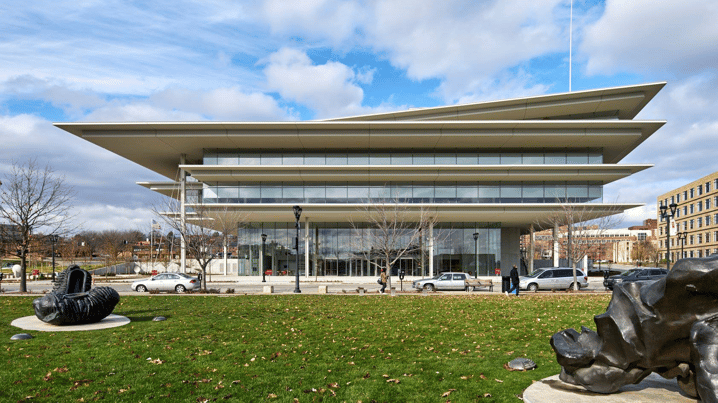 Photo Courtesy of the Renzo Piano Building Workshop In 2015, Kum & Go announced that the world-famous Renzo Piano would be designing its new HQ in Des Moines, Iowa. The building, dubbed as the "Krause..